Restaurants/Cafes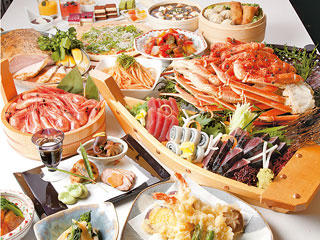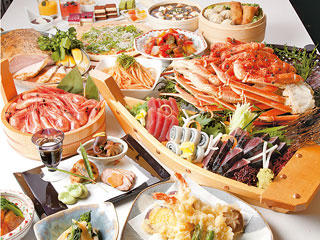 Smoking allowed
No smoking
Private rooms available
Tatami mat rooms available
Kids menu available
Take away available

Daimaru Ekiue DiningBishoku-ku 14F
Japanese food
Chiso Zanmai

Large Buffet Restaurant where Western food, Chinese food and a dessert can enjoy a rich dish at the reasonable price centering on Japanese food at the space where it's graceful comfortably as in a hotel. A Fun fact can even combine the generation and your child 20 years old from an elderly person.
opening hours

11:00 - 23:00 (L.O./22:00)
(For a reception, 21:00)


Telephone number.

06-4796-7290

The budget

(The average budget) lunch of 1890 yen/dinner of 2730 yen

The number of seats

178 seats
When QR Code is read by smart phone and a cellular phone.
You can also see map information at the end you have.