Plaza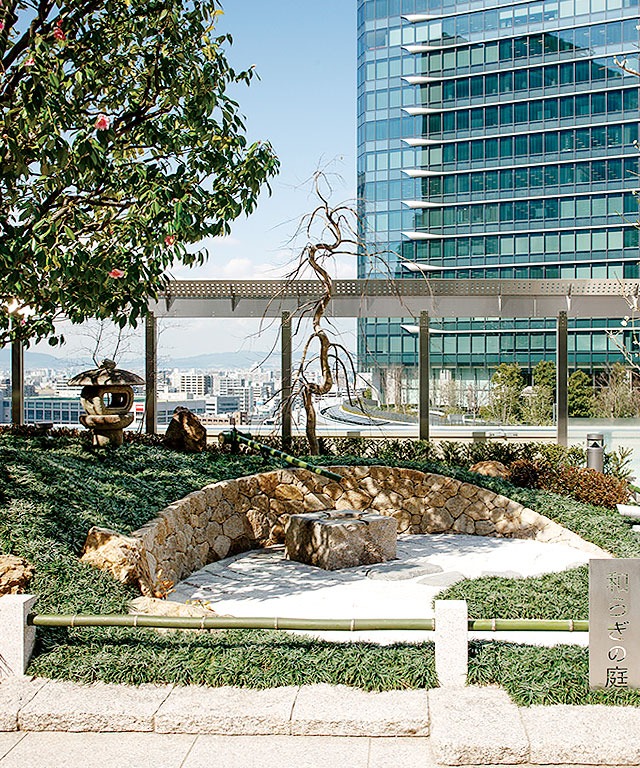 10F
Yawaragi-no-niwa Garden
The renewal theme was made "drop in a sea of cloud", and it was new and reborn in February, 2016. "Drop" falls from the honored sky, and "sensation" spreads, and the state which becomes big "wave" soon is being expressed. The total which took the technique of Kobori Enshu such as the ripple mark expressed by a pattern of a stone and sand and the wave crest pattern which expresses a wave in pruning of Satsuki azalea and Mirei Shigemori in and collaged Japanese traditional beauty is a modern garden. Though I have droop plum and the tree by which a crape myrtle and a maple feel Japanese four seasons and am here during a city, it's the space of relaxation where you can spend comfortable time.
When QR Code is read by smart phone and a cellular phone.
You can also see map information at the end you have.