Plaza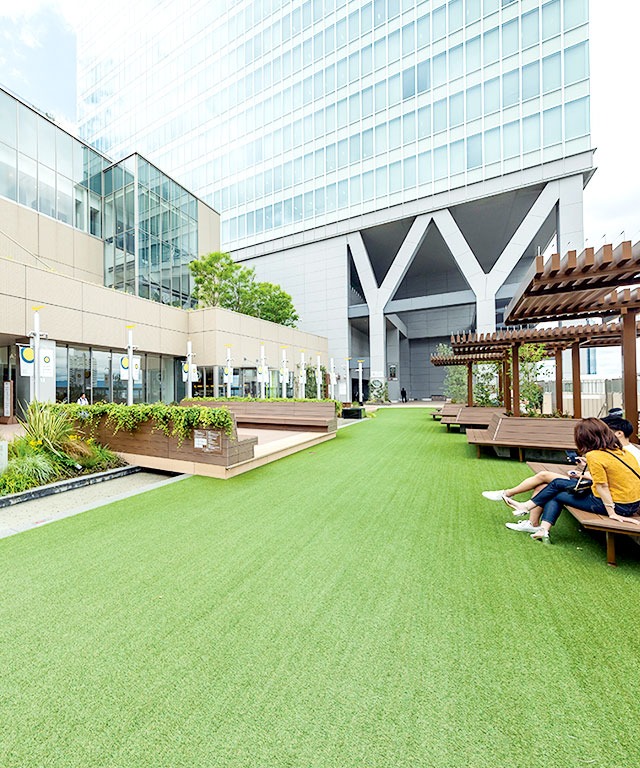 11F
Kaze-no-hiroba Plaza
I express an expression of a total and the opposite "natural beauty" as the garden it's possible to enjoy the upper and lower migration from the 10th floor where, rustle in a wind and produce the garden which changes.
It was reborn in Area which can have a customer feel "good of the feeling" by lawn Area your family who takes the small child looses slowly, too and the pergola bench where the role of a blind is played in the strong sunlight in summer.
The tone of the brook of water and the natural flowering plant with which I gasp in the natural landscape produce the five senses which can have a customer enjoy brief rest.
When QR Code is read by smart phone and a cellular phone.
You can also see map information at the end you have.