Service guide of facilities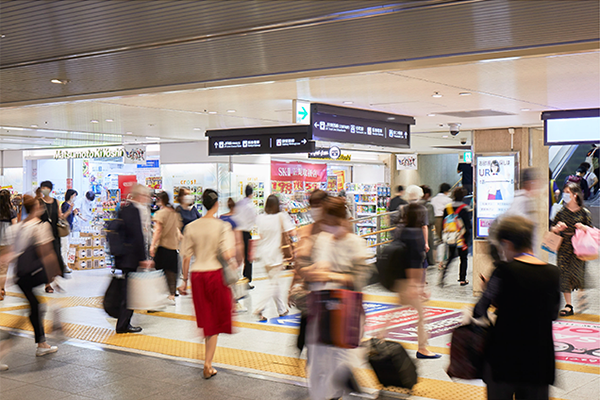 Staion area/others B1F and B2F

EKI MARCHE OSAKACROST
The street where "EKI MARCHE OSAKACROST" can choose "your happiness", Access of JR Osaka Station underground direct connection which made the encounter with a customer important to Concept is convenient facilities.
It's increasingly convenient and is the EKINAKA Shopping mall where everybody can enjoy as a comfortable stoop in Osaka.
When QR Code is read by smart phone and a cellular phone.
You can also see map information at the end you have.