Facilities for the children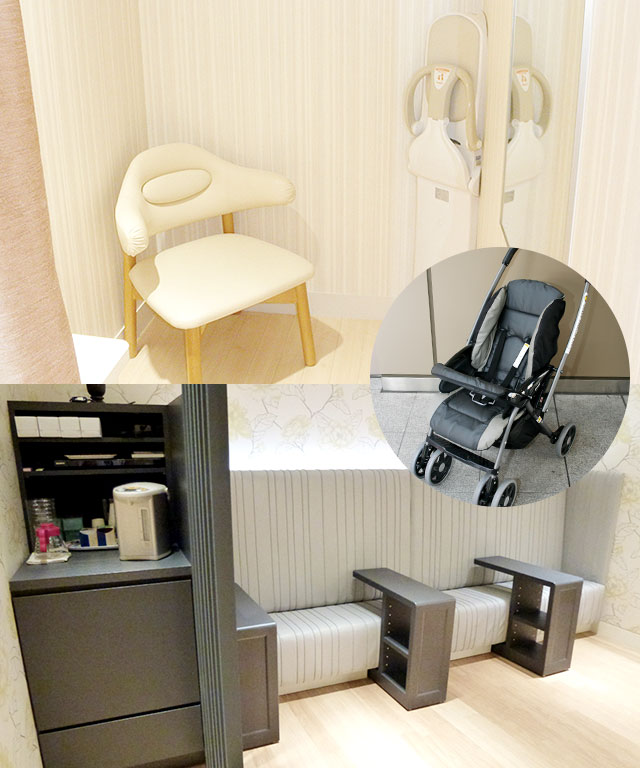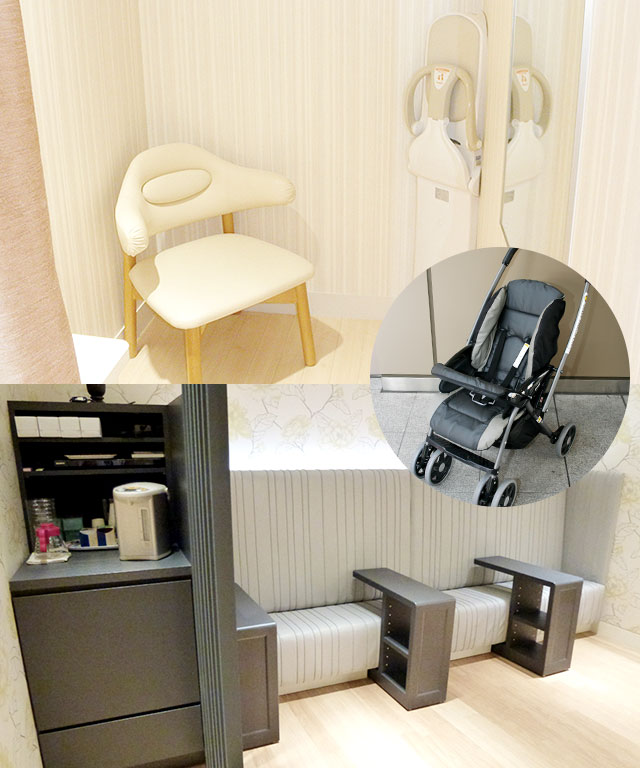 I give the service to rent of Lactation Room and a stroller variously for a customer who takes the small child and am preparing equipment.
When QR Code is read by smart phone and a cellular phone.
You can also see map information at the end you have.