Events/campaigns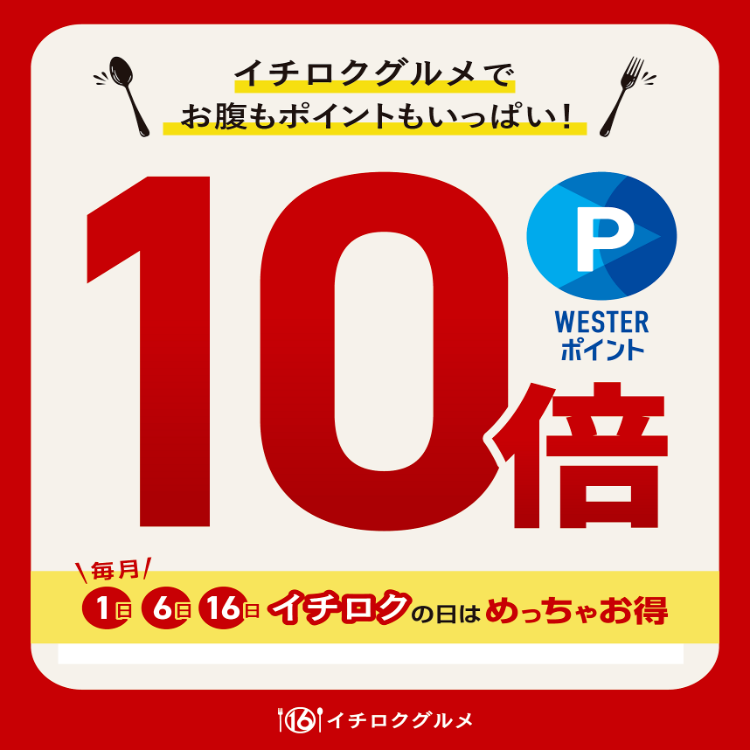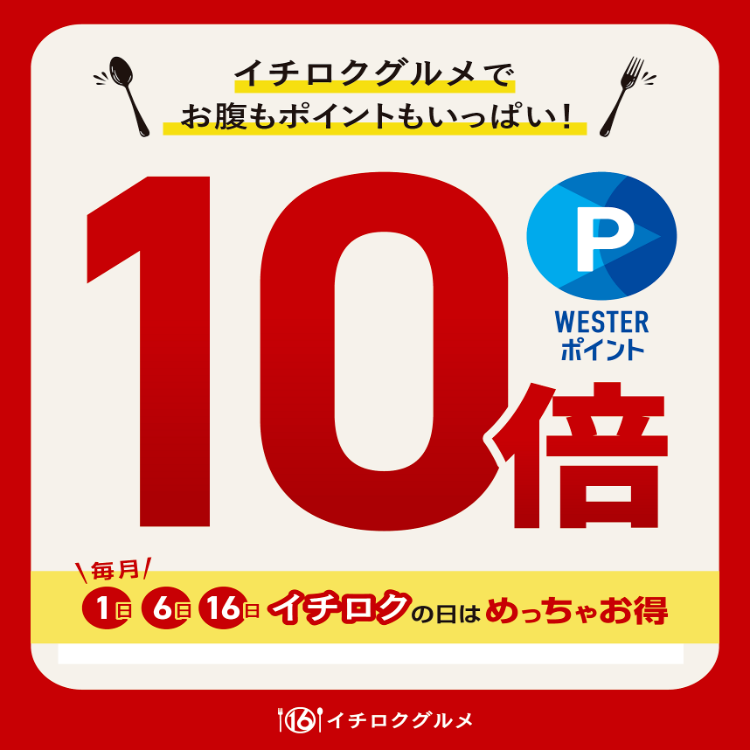 Ichi ROKU gourmet
6 days a day South Gate Building 16th floor "Ichi ROKU, gourmet" every month and 16 days are 10 times of point!
6 days a day every month and 16 days, "day of Ichi ROKU"!
By eating and drinking by Ichi ROKU gourmet.
Surprisingly, a WESTER point is saved 10 times!

The 16th floor of SOUTH GATE BUILDING
"Ichi ROKU gourmet" please.
POINT is also full!
| | |
| --- | --- |
| Period | April 1, 2023-March 31, 2026 |
| Place | Ichi ROKU gourmet |